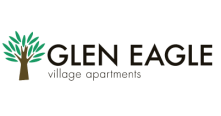 Your Review
Submit a Review

Resident Reviews
The property is beautiful. My friends family always give compliments when they visit
|

Recommended: Yes
Great apartment and great area for the price |Recommended: YesI really enjoyed living in Glen Eagle Village for two years. The one bedroom apartment was spacious, well laid out, and had plenty of closet space. My neighbors were courteous and not too noisy. I lived in the third floor apartment and only occasionally heard children running around screaming outside mostly weekend afternoons . The view outside was beautiful, and I got to enjoy seeing a little brook running through a patch of grass with full grown trees. There was just enough wildlife various birds, squirrels, and other nice creatures that follow Disney princesses around and just enough access to modern amenities like the Mall . It was a great place to live and my friends and family enjoyed visiting
Great place to live|Recommended: YesTimely maintenance great knowledgeable staff members, always ready help. Parking always available. Spacious apartment
Beautiful Place - Which you can call HOME|Recommended: YesI live in heaven, which I will call as Glen Eagle Apartments. Beautiful apartments, big rooms when compared to some neighborhood apartments.
Nice place for living|Recommended: Yesnice place
Great place to live.|Recommended: YesGreat place to live, to relax after you come from work. Nice appearance from the inside and outside of the apartments.
Never had a problem, everyone was very nice. |Recommended: YesEveryone should try to live here. Every worry is taken care of. Nice and relaxing.
Overall not bad apartments. I been here for 5 years and like living here. |Recommended: YesNot bad area to live at. Nice people
Great place to live in|Recommended: YesWonderful place ,very clean and calm
Nice overall complex to live in.|Recommended: YesA lot will depend on what kind of neighbors you live near in each building. A few may be door slammers who may not realize how loud it sounds, especially late at night. But other then that, the apartments are nice, yes they are older buildings, but inside they have been maintained pretty well.
Very quiet place|Recommended: YesVery nice place to leave ,very quiet .
I feel it is a decent area to live|Recommended: Nofor the most part I call it home for now.